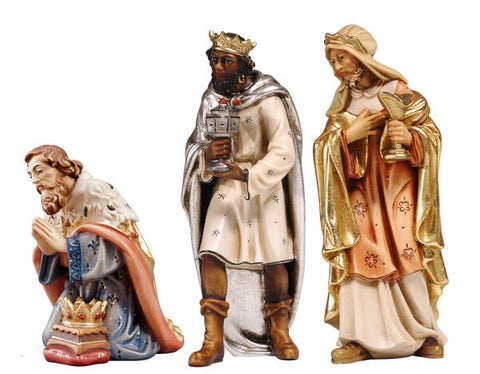 Kostner The Three Kings / Magi Woodcarvings
These beautiful woodcarvings depict the three kings or magi who visited Jesus after his birth. Three wise men from the East came to visit Jesus, bearing gifts of gold, frankincense and myrrh. Gifts fit for the infant King who had come to save His people from their sins.
The woodcarvings are hand painted with oil paints. Other finishes and sizes are available. Please note that shipping may take up to three weeks depending on the size and finish. 
---
We Also Recommend
---