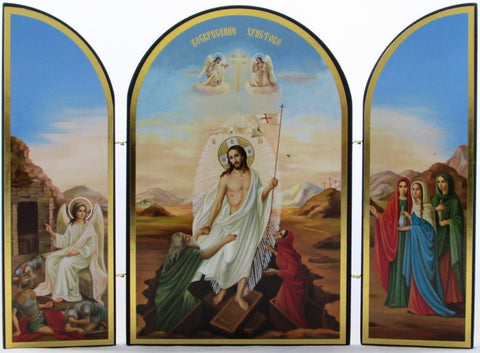 Jesus Raising the Dead Resurrection Triptych
This resurrection triptych shows Jesus lifting the dead out of their graves. Jesus is standing on the lids of the coffins. While Jesus is bearing the marks of the nails, He stands victorious!
On the left panel, the angel sits on a coffin or stone as the Roman soldiers lay stunned before him. On the right side the three women who approached the tomb that first Easter morning are stunned. 
The icon is about 7.5 inches by 10.5 inches and comes with a gift box. 
---
We Also Recommend
---