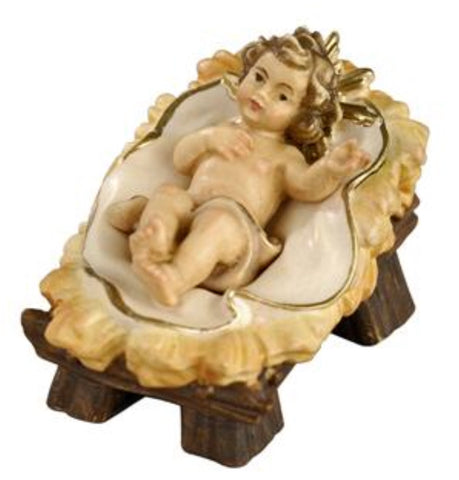 Rainell Infant Jesus with Manger (two pieces)
This beautiful Rainell Nativity Carving of the Infant Jesus is available in a 3.5", 4.5", 6", 9", 12", or 17" scale. 
Each piece is painstakingly created and painted by skilled artists and woodworkers in the world's most famous woodcarving region.
If you 
need assistance in adding to your Nativity set
, please contact us. These pieces are also available in a variety of other finishes. 
Depending on the variation you desire, shipping may take upward of three weeks. 
PEMA Article 790004
---
We Also Recommend
---